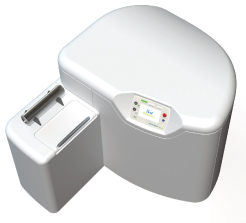 Sterilization Irradiation is performed to sterilize tissue and bone allografts for transplantation to reduce the risk of infection and to increase the likelihood that the transplant will be successful. Backed by Best Theratronics' trusted expertise and commitment to quality, the GammaBeam™ 400 uses gamma technology to provide a reliable uniform dose for sterilization irradiation.
This Item is pending regulatory clearance and will not be available for purchase until further notice.
Click here to download the PDF Brochure for this product.
If unable to open the document, please Click here to Install Adobe Reader on your computer. Once you have Adobe Reader, you should be able to read any PDF document on this web site.